See Kipp in Action
Enrollment for the 2023-24 school year is now open for grades K-11
ENROLL TODAY!
Applications for the 2023-24 school year are now open for grades K-11.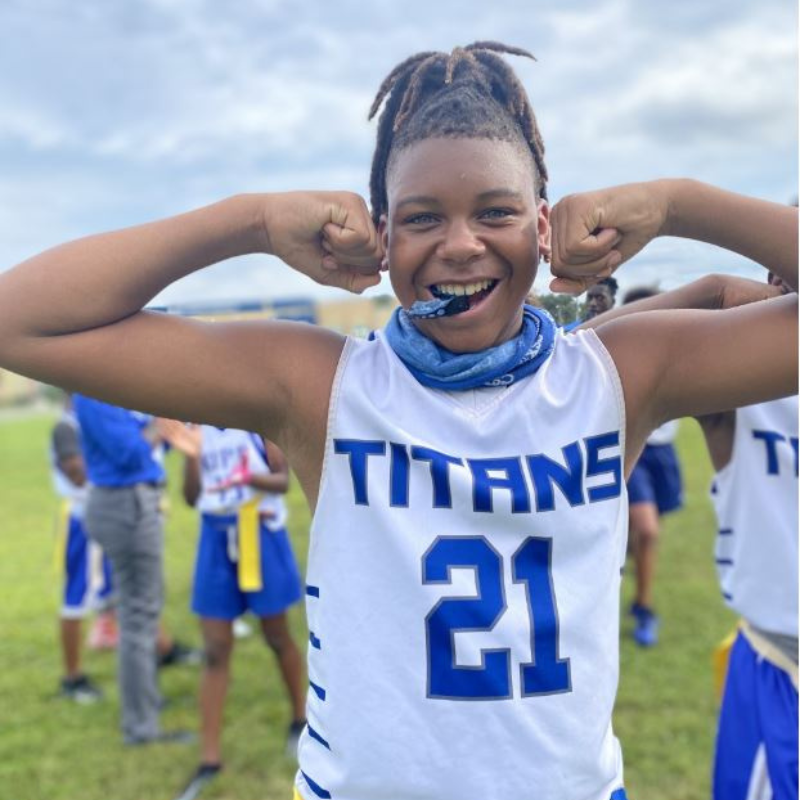 "I love how the teachers share information about our children and what they are learning throughout the week. This information personally allows me to continue working with my daughter at home to ensure she is grasping what she has learned. Keep up the great work!"
"My son loves this school! He speaks about his teachers every day and how he loves them because they help him learn."
Fill in the form below or call us directly at 904-683-6643 to learn more!
What is KIPP and how was it started?
KIPP stands for the Knowledge is Power Program. KIPP began in 1994 when two teachers, Mike Feinberg and Dave Levin, launched a fifth-grade public school program in Houston, Texas. The original KIPP school quickly became one of the highest-performing public schools in the community. In 2000, Feinberg and Levin partnered with Doris and Don Fisher to establish the KIPP Foundation, focused on replicating the success of the original KIPP school across the nation.
What is a public charter school?
Charter schools are publicly funded, independently operated schools. Like all public schools, charter schools are tuition-free and open-enrollment and are funded primarily through tax dollars. Unlike all public schools, charter schools operate with more autonomy on the part of administrators and teachers. This freedom allows everyone to make changes to ensure that the child comes first.
What is KIPP Jacksonville?
KIPP Jacksonville Public Schools is a network of college-preparatory, public charter schools that prepares students to achieve their highest aspirations. Founded in 2010, we currently educate 2,500 students 4 schools. We are part of the national KIPP network of 255 schools that educates over 100,000 students in urban and rural areas across the country.
Why should I send my child to KIPP Jacksonville?
KIPP Jacksonville offers students growing up in Jacksonville a well-rounded education that includes an identity-affirming curriculum and extracurriculars, robust social-emotional support, and college and career counseling. Our college and career program called KIPP Forward supports KIPP Jacksonville alumni to prepare for and navigate their post-secondary journey. Nationally, students who attend KIPP schools graduate college at a higher rate than the U.S. average across all income levels, and a rate 3 times higher than the low-income average. We believe deeply that every student is capable of learning and set high expectations for all of our students while fostering a loving and welcoming school environment.
What grades does KIPP Jacksonville offer?
KIPP Jacksonville is currently enrolling in grades K-11 for the 2023-24 school year.
Who attends KIPP Jacksonville?
KIPP Jacksonville is open to all students free of charge. There are no admission criteria to attend KIPP Jacksonville. We primarily educate students living in the north and west sides of Jacksonville, but we are an open-enrollment school where all students may attend, regardless of where they live.
What is the process for applying?
KIPP Jacksonville has a lottery that opens each year in October and closes in March. After the lottery closes, applicants will be notified of their offer or waitlist status via text, email, and mail. *If the lottery date has passed, we accept applications on a first come first serve basis as long as seats are available, all other applicants will be added to the waitlist.
What are my child's transportation options?
We are proud to continue to offer free bus transportation for all students K-10 at all KIPP Jacksonville Public schools. However, not all stops will be available to all grades at both campuses. Please click here for the proposed stops available for each school.
*This information is subject to change as we respond to the needs of our families.
How much does it cost to attend KIPP Jacksonville?
KIPP Jacksonville is a no-cost, tuition-free, public charter school.
What are my options for before and after school care?
Currently, we do not offer before and after care services for students.